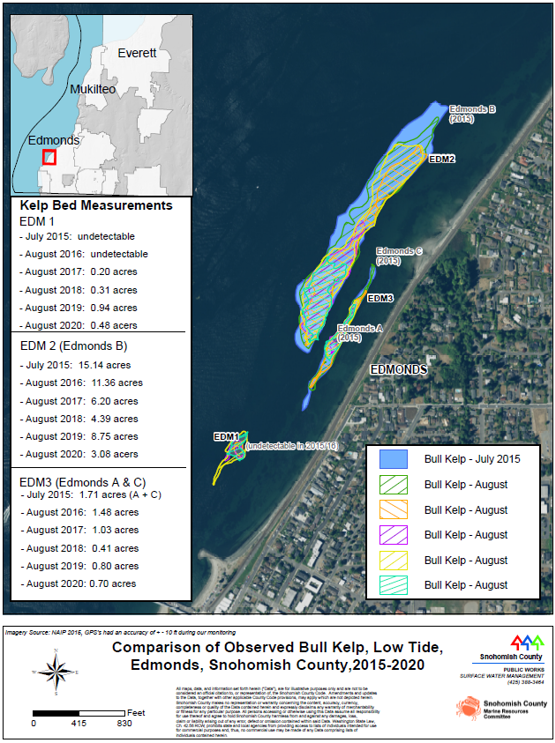 What the Snohomish MRC is Doing About Kelp
The MRC kayak surveys cover the entire southern portion of the Snohomish County Nearshore from the Snohomish/King County border northward to the Snohomish River Delta. The MRC uses a standard protocol developed by The Northwest Straits Commission to simply and reliably monitor changes in existing kelp beds.
You can download detailed printable maps of kelp beds below:
Kelp monitoring data can also be viewed on the SoundIQ database, the Northwest Straits Commission's web-based application to share data collected by MRCs and the Commission in an easily-accessible map format. MRC data on SoundIQ can be viewed in combination with complementary data from other sources.